Pellet Fuel Ordering
At Black Swan we are committed to helping you heat your home with alternative fuels as economically as possible. We have spent quite a bit of effort to secure fuel this season, and at the moment have tonnage available.
If you wish to reserve, and have it delivered to your home or pick up in your own vehicle, please let us know.
Click below to order your pellets.
We will confirm with you that we have received your order once the form is submitted.
Please be aware that if you are picking up, we will need some advance notice to get the tonnage ready for you.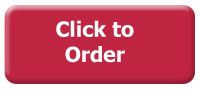 2020 pricing
Energex $325 ton

Hamer $335 ton

LaCrete $375 (Ton plus ten bags)