Pellet Fuel Ordering
Now is the time that pellet fuel is popular. As always, we cannot anticipate delays for raw materials, manufacturing or trucking backlogs. And then, as the chilly frosty weather hits, and the increase of orders, our own schedule also begins to back up.
So, fill out the form with the quantity of pellets that you wish. Also, whether you wish home delivery or if you will pick up. Give yourself plenty of time and patience. There is enough pellet fuel and delivery for everyone, just not all at once.
Click below to order your pellets.
We will confirm with you that we have received your order once the form is submitted.
Please be aware that if you are picking up, we will need some advance notice to get the tonnage ready for you.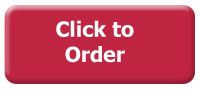 Current pellet pricing
Energex $315/ton
LaCrete $325/ton
Hamer $345/ton *Please note that we are not able to fulfill orders in a timely manner for the Hamer product at this time. We will continue to update the site once supply increases.