Pre-Season Ordering
Tom has been working with our suppliers, to arrange special pricing if we can accurately time when pellets will be required for delivery. This allows for the manufacturing of the pellets to be timed when the fuel will be able to be accepted.
Because of this, we have the ability to help you reserve fuel at a low price, but for only a small time-frame window.
Fill out the form with the quantity of pellets, and the month that you would like to receive them. Also, whether you wish home delivery or you will pick up.
Click below to order your pellets.
We will confirm with you that we have received your order once the form is submitted.
Please be aware that if you are picking up, we will need some advance notice to get the tonnage ready for you.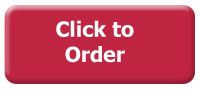 July and August pricing
Energex $285/ton
Hamer $295/ton