Summer Pellet Fuel Ordering
At Black Swan we are committed to helping you heat your home with alternative fuels as economically as possible. We are anticipating that the pellet supply and demand for this upcoming burn season will be difficult. We highly encourage you to get your pellet fuel early. Raw materials and transportation continue to create difficulties for that industry.
It is with extreme certainty that we say, "The price of pellets is not going to be lower later on".
Click below to pre-order your pellets. Choose August or September delivery.
We will confirm with you that we have received your order once the form is submitted.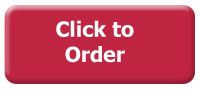 2018 4th quarter Season Pellet pricing was:
Energex Homeglow $295/ton
Hamer $315/ton
2019 pricing
Energex August: $285. September $295
Hamer August: $325. September $335